In the Footsteps of the Gods: Travellers to Greece and the Quest for the Hellenic Ideal (Paperback)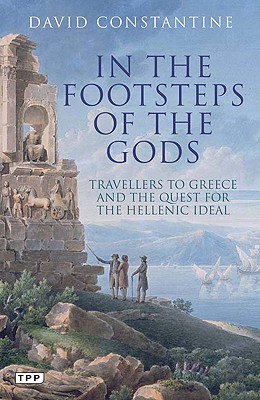 This item is not available.
Description
---
The classical world has for centuries influenced and inspired the west -- its poetry and literature, art, architecture -- but what provoked the move from the west's love-affair with classical Rome and its manifestation in the Renaissance, to its focus on the Hellenic world? The decisive shift in focus and taste from Rome to Greece in the eighteenth century began in the 17th century, when a succession of travellers -- mainly from France and England -- journeyed to Greece and what is now Turkey and rediscovered the Hellenic world.
In the Footsteps of the Gods
traces the ways in which the constantly changing ideal image of ancient Greece, its art and culture, inspired those who travelled there. With lively accounts of their adventurous journeys and vivid descriptions of what they saw, discovered, collected and published about the remains of ancient Greece, it reveals the extraordinary effects that these travellers' account had on the poets and scholars of the west, who in turn were influential in creating the idea and ideal of Greece, which became such a powerful force in the arts and politics of the eighteenth and early nineteenth centuries. At the heart of the book is, in the words of Richard Stoneman, "a poet's vision of Greece." 
About the Author
---
David Constantine was for thirty years a university teacher of German language and literature. He has published several volumes of poetry, most recently Nine Fathom Deep in 2009; also a novel, Davies (1985), and three collections of short stories, the latest being The Shieling (2009). He is a translator and editor of Hölderlin, Goethe and Brecht. His translation of Goethe's Faust, Part I was published by Penguin in 2005: Part II in April 2009. With his wife Helen he edits Modern Poetry in Translation.
Praise For…
---
"The hidden centre of the book is a poet's vision of Greece…" -- Richard Stoneman, History Today
"An eloquent defense of the ideal to which the travelers bore witness: 'Accurate knowledge is not detrimental to true love… A single column is like a basic unit of aesthetic pleasure… why should not the imagination love precision?'" -- Christian Science Monitor