The Making of Handel's Messiah (Paperback)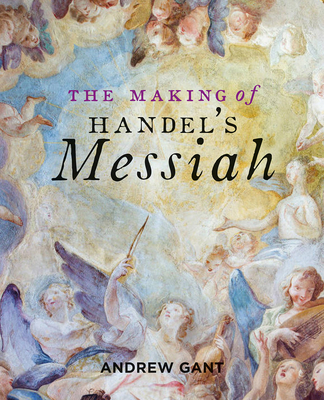 Description
---
The first performance of George Frideric Handel's Messiah in Dublin in 1742 is now legendary. Gentlemen were asked to leave their swords at home and ladies to come without hoops in their skirts in order to fit more people into the audience. The initial performance was so well-received in Dublin that an encore performance was given a few weeks later. Why then, did this now famous and beloved oratorio receive a somewhat cool reception when it premiered in London less than a year later?

Placing Handel's best-known work in the context of its times, this vivid account charts the composer's working relationship with his librettist, the gifted but demanding Charles Jennens, and looks at Handel's varied and evolving company of singers together with his royal patronage. Through examination of the original composition manuscript and Handel's own conducting score, held in the Bodleian Library's collection, The Making of Handel's Messiah sheds new light on the piece's construction, performance, and reception. Exploring the complex history of one of the most successful pieces of choral music of all time, this volume examines issues around the performance of sacred texts in a non-sacred context, particularly Handel's collaboration with the men and boys of the Chapel Royal. This book also explores the later reception and performance history of the piece, including the festival performance attended by Haydn, the massed-choir tradition of the Victorian period, and today's "come-and-sing" events.
About the Author
---
Andrew Gant is an author, composer, former organist of Her Majesty's Chapels Royal, and stipendiary lecturer in music at St Peter's College, Oxford.