The Dance Theatre of Jean Cocteau (Hardcover)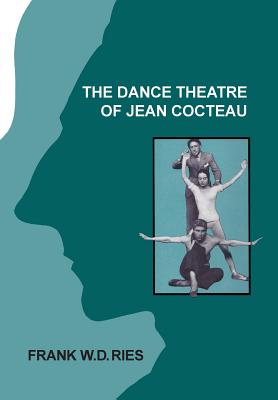 This item is not available.
Description
---
In an artistic career spanning five decades, and for which he was best known as poet, artist, dramatist, designer and film-maker, Jean Cocteau was also involved directly, and indirectly, with nearly twenty ballets. While he was not, in the strictest sense a choreographer, his influence on such works as 'Parade', 'Le Jeune Homme et la Mort', 'Orph e', and 'La Dame a la Licorne' was all-pervasive - from the poesie of the dramatic action to lighting, costume and set design. His creations, in collaboration with composers, and choreographers, were fully integrated theatre pieces. Frank Ries researched all of Cocteau's ballets and, using interviews, Cocteau's own writings, reviews and critiques - some of which have never previously been translated - presents this survey and analysis of Cocteau's involvement in the world of dance. He recreates, from a new perspective, a portrait of a poet charged by Serge Diaghilev in pre-World War I Paris to "Astonish me " and who made that command the inspiration of his career in dance. Frank W.D. Ries III, Ph.D. (1950-2010) was a noted dance historian and an iconic professor/performer at the University of California, Santa Barbara. Dr. Ries recreated the 1924 ballet, Le Train Bleu, choreography by Bronislava Nijinska, and libretto by Jean Cocteau, and in 1996 the reconstructed ballet premiered in both the U.S. and in Europe. He received his master's degree at Cambridge University, and his doctorate at the University of Indiana, Bloomington. His dance and theatre training covered both continents, beginning at an early age in St. Louis, Missouri.