Allah Is So Kind to Me (Hardcover)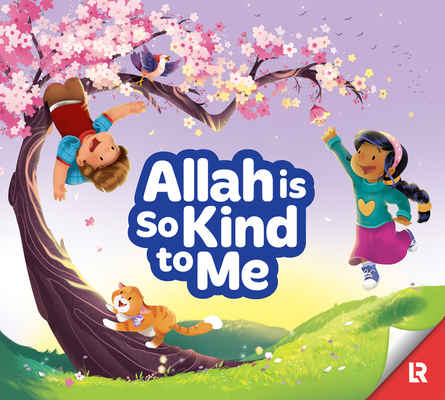 $17.99

Usually arrives at our store within 4-7 days
Description
---
Grow your child's eman through their everyday natural experiences.
This book celebrates the gifts of the senses, limbs and heart as blessings from the All-Loving. The charming, rhyming text features familiar everyday activities in the lives of children. Woven together with cute illustrations, this book delivers a delightful experience your little one will want to return to time and time again. This book includes: A repeated theme on every page that celebrates Allah's kindness. Captivating illustrations featuring boys and girls from different cultures all enjoying Allah's kindness. Relatable actions and references from the everyday lives of children, allowing for healthy conversations while reading. Flowing and rhyming text that's fun to read and easy to understand. Thick and study pages, making this a durable resource designed to be enjoyed again and again. This book makes for a great addition to any young Muslim's bookshelf, or a wonderful gift for friends and family.
About the Author
---
Yasmin MussaYasmin Mussa is the Co-Founder of Learning Roots and currently serves as a Director, helping to grow the business as one of the world's leading Muslim publishers for children. Having authored several best-selling children's books, she has also helped pioneer an Arabic language curriculum program that continues to benefit thousands of children worldwide.Yasmin has a formidable track record in education leadership, spanning 20 years, having founded two Islamic supplementary schools and earlier served as Head of Department at four educational institutions. She continues to help support and grow the Islamic Education sector through her consultancy work.Outside education, Yasmin's pursuits include founding an award-winning Baby Accessories brand and a coveted culinary service. Yasmin's proudest achievement, however, is raising her four children with the support of her husband in the green suburbs of London. Zaheer KhatriZaheer Khatri founded Learning Roots in the winter of 2004 and have been at the helm of the company ever since (hence the title 'Captain'!). He have steered Learning Roots to an established position in their publishing niche with international acclaim and reach in over 30 countries. He have also had the pleasure of personally authoring some of our bestselling children's storybooks. Prior to Learning Roots, He was a Mathematics Teacher at a Secondary School in London and a Special Project Coordinator at an FE College before that. He also served as a Head Master at a private primary school along the way!He is a graduate of the London School of Economics, with a major in Maths and Economics. He followed that with a Post Graduate Certificate in Education which started his career in education. Zaheer then completed a Masters in Curriculum, Pedagogy and Assessment which gave him a thorough grounding in the field of Education. Zaheer is currently living in London with his wife and four children. When he is not keeping busy with running, reading or writing, you might just find Zaheer on nature trails up craggy mountains.