Meta Tags - Optimising Your Website for Internet Search Engines (Google, Yahoo!, Msn, AltaVista, AOL, Alltheweb, Fast, Gigablast, Netscape, Snap, Wise (Paperback)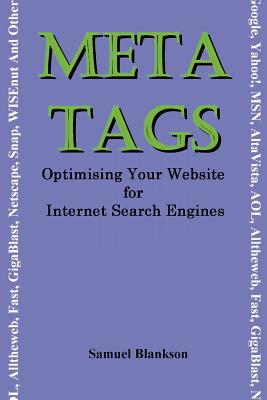 This item is not available.
Description
---
Buying a website is only the start of finding success on the internet. Next, you have to be found by web users. Being found on Google, Yahoo , MSN, AltaVista, AOL, Alltheweb, Fast, GigaBlast, Netscape, Snap, WISEnut and thousands of other search engines is the next major hurdle you have to climb. The start of any serious SEO project is internal website optimization. By first optimizing your websites title, headings, Meta Tags, other tags (links, images, files etc), and the actual page content text, you will be able to maximize the effectiveness of how search engines view and rank your websites' relevance to keyword searches. This is where this book on Meta Tags comes into play. In the pages of this book you will learn all you need to know about Meta Tags. We will examine what Meta Tags are, what each tag does, and how you can use them effectively to enhance your website ranking with search engines.