The World of Work (Hardcover)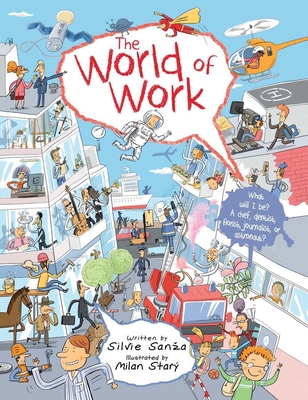 Description
---
What do you want to do when you grow up? This lively, colorful book takes a look at the world of work and the different jobs people have
When I grow up, I'll become . . . The World of Work helps curious children answer this question--and will spark their imagination about the many possibilities. From surgeons, teachers, chefs, and firefighters to dancers, directors, pilots, and cruise ship coordinators, it covers nearly 300 professions. Each chapter focuses on a different work environment and provides basic information about regular and less-traditional jobs.
About the Author
---
Silvie Sanza is an author of children's books based in the Czech Republic.