Acoustic Guitar for Beginners: Learn to Play Acoustic Guitar, Read Music, and Play Songs (Paperback)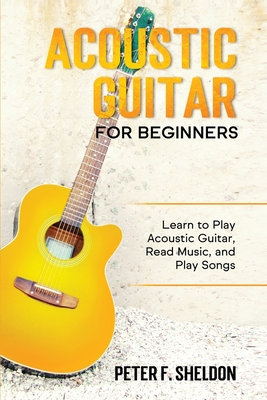 $19.99

Usually arrives at our store within 4-7 days
Description
---
If you've always loved the sound of the guitar and longed to play it, then you've come to right place. With this book, you'll learn the magic of music and musical instruments.
Every modern band has at least one guitar in the group. The guitar is not only easy to play, but it is also versatile. And who doesn't love a great guitar solo? The guitar can fill in the tones ranging from the lows of the bass guitar to the highs of the lead guitar.
In this book, you'll learn about the different types of guitars, the material used to make them, and the kind of music you can play.
Underlying music is the theory that defines the arrangement of notes and the way you play chords. Learning this will help you understand how the world of music connects each instrument and forms a song. You can open magical doors by understanding how to transition between notes and use chords.
In this book you'll discover...
How to choose the best guitar
How to care for and maintain your guitar
Gadget, tips, and tricks to help you refine your playing
Basic major and minor chords found in most songs
Diminished, slashed and inverted chords
The basics of playing songs for beginners
Everything you need to know about guitar music is here. You can start making music today