Flight of the Bumblebee (Paperback)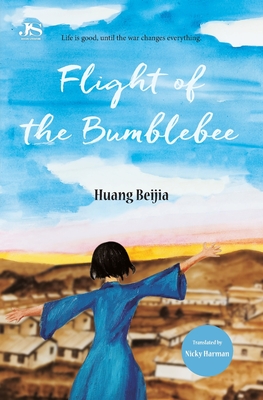 $15.99

Usually arrives at our store within 4-7 days
Description
---
Nanjing, China, 1937. Eight-year-old Orange is uprooted from her comfortable home when the family is forced to flee from Japanese bombing raids. They take refuge in Chengdu, West China, where she grows up with her professor father, hard-working mother, two sisters, two brothers and Tianlu, a war orphan. At first, the irrepressible Orange hardly notices how hard life is for the adults around her. She is much too busy having adventures and getting into the inevitable scrapes. Her life is full of laughter, and the music that her family and their friends make. But as she comes of age and the war creeps closer, she begins to learn the joys and heartbreak of love and loss.
About the Author:
Huang Beijia is one of China's most important children's writers. Born in 1955. Writer, known in the 1980s for her stories about intellectuals, their emotional lives and Chinese masculinity. More recently better known for her children's books. Nominated for the Hans Christian Andersen Award 2020.
About the Translator:
Nicky Harman lives in the UK and is a full-time translator of Chinese literary works. She has won several awards, including the 2020 Special Book Award, China, the 2015 Mao Tai Cup People's Literature Chinese-English translation prize, and the 2013 China International Translation Contest, Chinese-to-English section. When not translating, she promotes contemporary Chinese fiction through teaching, blogs, talks and her work on Paper-Republic.org.