Travel Book - Hardcover Version: A Travel Book of Hidden Gems That Takes You on a Journey You Will Never Forget: World Explorer (Hardcover)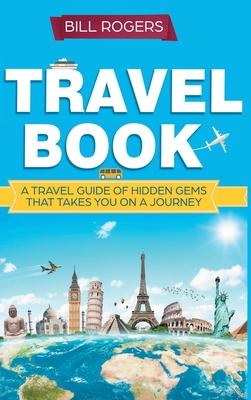 $31.99

Usually arrives at our store within 4-7 days
Description
---
Travel Book: A Travel Guide of Hidden Gems That Takes You on a Journey You Will Never Forget
If you're traveling the world - or if you just want to travel the world from your armchair - this book will enlighten and amuse you. It could add a few unusual stops to your itinerary, as well.
We suggest some intriguing natural sights, such as the perfectly conical Chocolate Hills, Indian pilgrimage mountains topped by temples, whole forests of identikit crooked trees, and volcanoes inside volcanoes.
Perhaps festivals are more to your taste. Would you prefer the anarchic creativity of Burning Man, a Japanese cry-baby competition, or a massive food fight? We'll also tell you which major city still lets shepherds drive their flocks through the streets every autumn.
If you've ever wondered where you can see the most human skulls in one place, we have a whole section on macabre sights that will answer that question and many more. A slightly different take on the impermanence of human life comes with industrial tourism, from abandoned whaling stations to massive salt mines.
If you enjoy shopping on your travels, we have a whole section devoted to great markets and funfairs, including flea markets, souks, and even specialized markets where you can shop for Buddhist amulets. And we finish with a look at alternatives to the bucket list for travelers who want to avoid the crowds and explore somewhere a bit different.
Plus, because the internet (as everyone knows) is made of cats, we have the purrfect section on cat islands, cat cafes, cat temples and even a whole city called Cat.
Perhaps you're just too busy this year for that round-the-world trip. But this book could give you ideas ... and deliver a lot of fun facts en route.
This book will uncover hidden gems you never knew existed It takes travelling to a whole new level