There are no products in your shopping cart.
Greg Craola Simkins (Hardcover)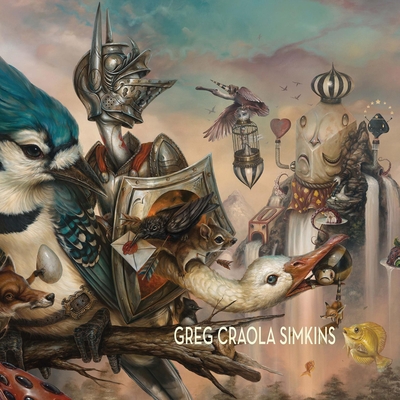 This book is no longer available.
Description
---
One of the most prolific artists working, Greg "Craola" Simkins' diverse body of work is as likely to be found in a gallery as on the streets. Bridging pop surrealism and graffiti art with the skill of a fine art painter, his art is unique and recognizable, blending a wealth of early influences with contemporary pop culture references. This new monograph traces the development of the artist, from a kid playing with crayons to the present day. From his early addiction to comic books and cartoons, to his obsession with animals and discovery of fine art through the works of Dali, John James Audobon, Caravagio and more. In some cases, preliminary sketches can be found alongside finished works providing a glimpse into the artistic process and evolution of a piece. Other creations stand alone, masterpieces of artwork as narrative.