Circle It, Bear Facts, Word Search, Puzzle Book (Paperback)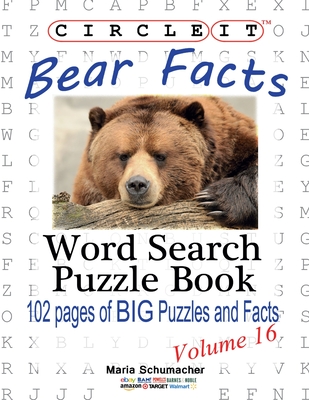 This item is not available.
Description
---
Grizzly Bears live to be how old? Find out on page 12 How many pounds do Black Bears gain prior to hibernation? Find out on page 74 What breakfast cereal maker was the sponsor of the Yogi Bear Show? Find out on page 100 It's all here in one book, complete with Word Search Puzzles. Why just work through lists of words when you can discover interesting facts about Bears and enjoy some stimulating Circle It word search. No more boring lists of words(TM). The facts come from Wikipedia and the words for the Circle It word search are in bold within the Wikipedia text. All of the Facts series of Circle It word search books contain a wide variety of community contributed information that is useful, interesting, and fun. Get yours today.