You're the Best: A Celebration of Friendship (Hardcover)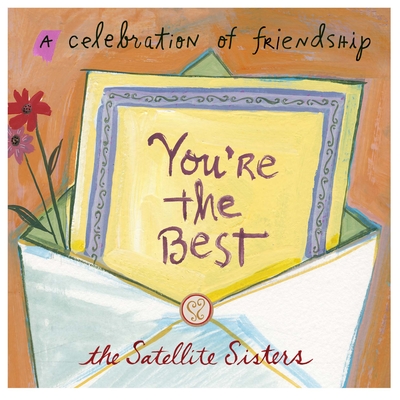 $19.95

Usually arrives at our store within 4-7 days
Description
---
From the introduction:
I owe you for that night at that dive bar on our road trip. I should not line dance under the influence, and I think we both know that now.
I owe you for letting me borrow that really expensive evening clutch with the feathers. I had no idea puppies liked feathers.
I owe you for that really poor financial advice I gave to you. It was loud on the subway, but I thought I heard that guy in the suit say, "Buy Enron."
I owe you for Brad. Let's not talk about him ever again.
You're smart. You're funny. You text just the right amount. You're the one person who tells my about the thing in my teeth without sounding just a little bit superior.
You're the best.
You're the Best is a thank-you note to female friends, the women we call when the best things in our lives happen--or the worst. Written by two generations of Satellite Sisters, this beautifully packaged hardcover book explores how we rely on our friends to get us up, get us going, get us through, and, most importantly, get us laughing. It makes a superb gift for friends, sisters, mothers, daughters, and granddaughters.
About the Author
---
The Satellite Sisters--Julie, Liz, Sheila, Monica, and Lian Dolan--are five real sisters who believe that a sense of connection is what gives meaning to our lives. The Dolan sisters created Satellite Sisters first as a radio show and website in 2000. Now, the Satellite Sisters connect with a blog, a podcast, books, personal appearances, and social media; joining them regularly are their cadre of nieces. After winning 9 Gracie Allen Awards for excellence in women's media, including Talk Show of the Year, they still have plenty more to say.