Girl Power Brain Boosters (DC Super Heroes) (Paperback)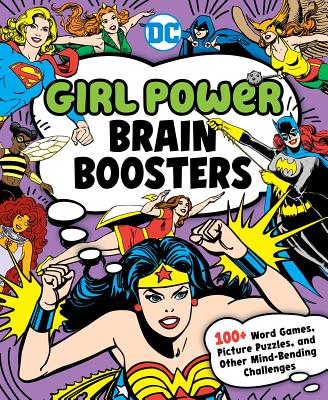 Other Books in Series
Description
---
Crack codes, outsmart word games, solve picture puzzles, and show off your brain power alongside Wonder Woman, Supergirl, Batgirl, Bumblebee, Katana, Raven, and the rest of the unstoppable, amazing DC super heroines.

Girl Power Brain Boosters is packed with more than 100 original picture puzzles, spot the difference exercises, word ladders, drawing challenges, word searches, spy codes, mysteries, mindbenders, mazes, and more! The activities in this richly illustrated book are sure to captivate and provide an awesome brain workout.
About the Author
---
Sarah Parvis is the author of My Girl Power Journal and Color Me Powerful, and co-author of The Official DC Super Hero Joke Book. She has written and edited dozens of other books for children including How to Start Your Very First Business, Look and Learn Birds, and Look and Learn Insects.

This book features beloved classic DC art.