Flower Swallow (Paperback)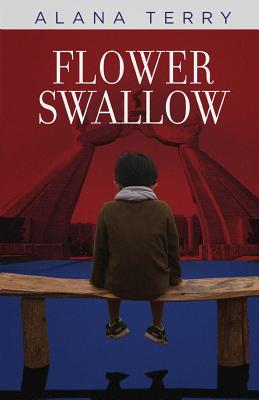 $14.99

Usually arrives at our store within 4-7 days
Description
---
Bronze Medal, 2016 Moonbeam Children's Book Awards

"I never woulda guessed a bowl of curst noodles could cause so much trouble." Woong, North Korea, age unknown

It all started with a curse. When Woong's hunger drives him to steal the fancy meal set out by his superstitious mother, he invokes a shaman's wrath. Soon afterwards, a flood ravages his home, ripping him from his parents and hurtling him into street life during the catastrophic North Korean famine of the 1990s.

Traveling from place to place in order to survive, Woong meets a grandmother whose faith in the Dear Leader enables her to wait patiently for the arrival of food aid, an uncle whose plot to take over a grain silo could land the whole family in prison camp, and a mysterious character who may or may not have an angelic blessing.

Woong's journey is arduous, spanning several winters where cold and sickness are perils as deadly as starvation. Still, he holds on to hope of one day reversing the shaman's curse and forging a new life of freedom and belonging.

Hailed as Alana's most masterful novel to date, Flower Swallow is a touching story appropriate for most ages. Readers of suspense, young adult, and historical fiction will find Woong's story inspiring and uplifting. It has been described as a "Korean Oliver Twist" and compared to "Life is Beautiful" because of its gentle handling of a very heavy topic.