History of the Vikings and Norse Culture (Hardcover)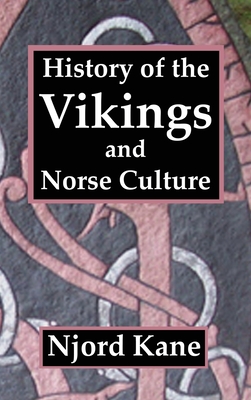 $55.00

Usually arrives at our store within 4-7 days
Description
---
The story of the Norse begins with the first ancient tribes during the early Nordic Stone Age. There originated the Nordic Ax Culture when primitive Norsemen create their first stone battle axes. An incredible evolution of an innovative and progressive culture that groomed legendary warriors whose voices still roar out today.
Take a journey into the Age of Viking Expansion where Ragnar Lothbrok, Rollo, Erik the Red, and many other famous Vikings take you on a ride into the very Halls of Valhalla.
Learn about Norse culture, marriage customs, baby naming ceremonies, and the sacrificial bl ts used in spiritual and religious observances. Explore legendary Norse such as the J msv kings, Varangian, and Rus'.
The Vikings played ball and board games and had their own form of martial arts called Glima.
Explore knowledge and technology specific to a culture that was shaped by a people who were able to reach great distances across seas beyond their homelands. A battle ferocious people who were unmatched by their opponents.
There's a whole new world of understanding about the ancient vikings has been opened up by new archaeological discoveries and studies. New findings that lead to new questions about the J tnar, often called frost giants.
There were many shared technologies between the Ancient Norse, the Inuit and other Native American aborigines. Viking explorers have long interacted and traded with many people and cultures afar. Were ancient Norse already in contact with early Native Americans?
See for yourself with new information about the Norse that was once lost in time.