The Spiritual Slob (Paperback)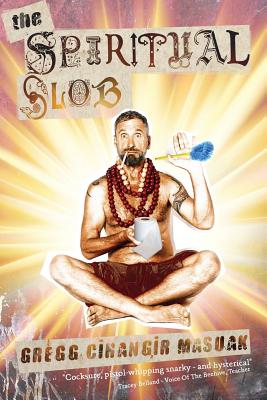 $16.95

Usually arrives at our store within 4-7 days
Description
---
The "As Above So Below" principle of the Universe and our active participation in the creation of the world around us is finally seared into our noggins in this funny, anecdotal-and much needed addition to the Spiritual Self-Help sector.
Deliciously grounded and telling it exactly as it is, this is a truly helpful guide that packs a highly refreshing punch: giving you the nitty-gritty on how, by looking at the Divine Dis-order you've created around you, you can (finally) shift and change that energy in your life.
Advocates of old-age practices such as "Feng Shui" and New-Age must-haves like "Affirmations" take note: Masuak's take-mp prisoners irreverance will leave you tossing out your Bagua's and Smiley-faces in favor of a vacuum and a hefty bag- or ever, shockingly, filling up your space with stuff you never even (until now) knew you wanted.
Definitely not for the faint-hearted or the easilyoffended, "The SpiritualSlob" is perhaps the most entertaining and straight-forward book of its kind-the perfect antidote to those of us who are tired of flapping our wings so hard to get to heaven.