There are no products in your shopping cart.
Reason to Kill: An Amos Parisman Mystery (Paperback)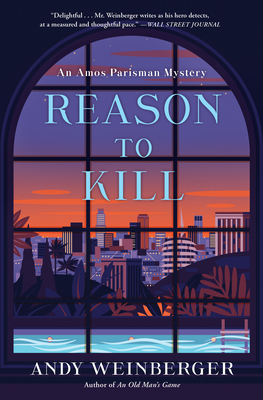 Description
---
Somewhat-retired L.A. private eye Amos Parisman is hired by lonely booking agent Pinky Bleistiff to find one of his missing singers, Risa Barsky. But what starts as a simple investigation turns into a complex puzzle when Pinky is murdered and Risa is still nowhere to be found. With suspects dropping dead at every turn, Parisman must act quickly to discover the truth about Risa's relationship with Pinky before an innocent person gets sent to prison.
About the Author
---
Andy Weinberger is the author of An Old Man's Game, and a longtime bookseller and founder/owner of Readers' Books in Sonoma, California. Born in New York, he grew up in the Los Angeles area and studied poetry and Chinese history at the University of New Mexico. He lives in Sonoma, where Readers' Books continues to thrive.