Prometeo (Paperback)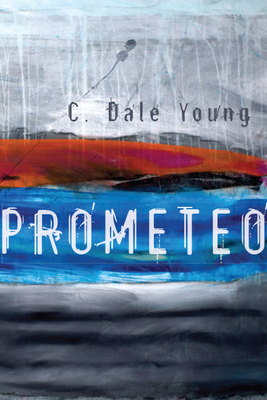 Description
---
An unflinching reckoning with the traumas of one's life and those inherited through a history of exacted injustices

"Some men find nothing, and others / find omens everywhere," writes C. Dale Young in Prometeo, a collection whose speaker is a proverbial "child of fire." In poems that thrive off of their distinct voice, the speaker confronts generational and lived trauma and their relationship to his multi-ethnicity. We are presented with the idea of the past's burial in the body and its constellatory manifestations—both in the speaker and those around him—in disease and pain, but also in strength and a capacity for intimacy with others and nature. Grounded in precise language, Young's examination of the past and its injuries turns into a celebration of the self. In stark, exuberant relief, the speaker proclaims "…I was splendidly blended, genetically engineered / for survival." Resilient, Young's poems find beauty in landscape, science, and meditation.
About the Author
---
C. Dale Young practices medicine full-time. He is the author, with Four Way Books, of The Affliction (2018), a novel in stories, and the poetry collections The Second Person (2007), a finalist for the Lambda Literary Award in Poetry; Torn (2011), named one of the best poetry collections of 2011 by National Public Radio, and The Halo (2016). He is a previous recipient of the Grolier Prize, the Stanley W. Lindberg Award for Literary Editing, and the 2017/2018 Hanes Award in Poetry given by the Fellowship of Southern Writers to honor a poet at mid-career. A Fellow of the National Endowment for the Arts, the John Simon Guggenheim Memorial Foundation, and the Rockefeller Foundation, his poems and short fiction have appeared widely. He lives in San Francisco.
Praise For…
---
"Heartbreaking and beautiful is Prometeo, a book so eloquent the heart stops but refuses to stop reading. These are glorious poems in memoriam for friends, family members, patients. 'I have written too many elegies,' the poet says, 'the living have become jealous of the amount I have written for the dead.' Indeed, fellow poets must be jealous of this book's fearless spirit, of its music. I have been reading these poems of sorrow and eloquence non-stop for days now. Their lyric impulse is inimitable."
—Ilya Kaminsky

"At once concerned with personal and generational history, Prometeo is a book of gorgeously-wrought poems that unveils deeply human truths. Young's unparalleled gifts for formal constraints and sound-driven language remind us that beauty is found in all things and that despite the wounds, language can serve as a lighthouse guiding us, again and again, back to love."
—Ada Limón

"Prometeo operates as an opera of poems, singing of our ongoing struggle both with those we love and with the struggle to find love from within for ourselves. C. Dale Young writes with the unvarnished voice we use when we speak freely to those we trust. Not only from its candor but also from its music, a truth springs from these pages that will catch you off guard. In a world filled with platitudes, I'm grateful for these poems, which hold no small talk. It's rare these days that I'm moved to tears while reading a collection of poems; a part of me often feels like I've heard it all before, but these poems broke me down."
—A. Van Jordan

Featured in Lambda Literary's "February's Most Anticipated LGBTQ Books"
— Sydney Heidenberg

"...Young, the poet (and radiation oncologist) has mastered language in this finely wrought new volume. Continuing a tradition from previous books like The Second Person, Young's narrators have inherited languages of religion and desire, and they intertwine in their ecstasy....An excellent book." – Nick Ripatrazone, The Millions 
— Nick Ripatrazone

Featured in Library Journal's "Books and Authors To Know: Poetry Titles To Watch 2021"
— Barbara Hoffert

"...Young powerfully maneuvers through complex issues of multiethnicity and heritage in direct poetic language, inviting readers to immerse themselves in the many truths his collection reveals." –Publishers Weekly
— Publishers Weekly