LGBTQ Fiction and Poetry from Appalachia (Paperback)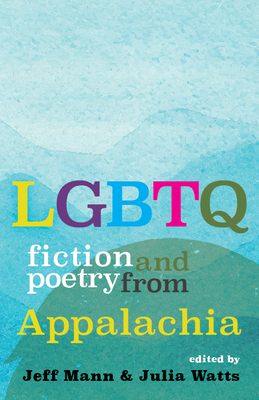 $29.99

Usually arrives at our store within 4-7 days
Description
---
This collection, the first of its kind, gathers original and previously published fiction and poetry from lesbian, gay, bisexual, transgender, and queer authors from Appalachia. Like much Appalachian literature, these works are pervaded with an attachment to family and the mountain landscape, yet balancing queer and Appalachian identities is an undertaking fraught with conflict. This collection confronts the problematic and complex intersections of place, family, sexuality, gender, and religion with which LGBTQ Appalachians often grapple.
With works by established writers such as Dorothy Allison, Silas House, Ann Pancake, Fenton Johnson, and Nickole Brown and emerging writers such as Savannah Sipple, Rahul Mehta, Mesha Maren, and Jonathan Corcoran, this collection celebrates a literary canon made up of writers who give voice to what it means to be Appalachian and LGBTQ.
About the Author
---
Jeff Mann is an associate professor of English at Virginia Tech. He has published three poetry chapbooks, five full-length books of poetry, two collections of personal essays, a volume of memoir and poetry, three novellas, six novels, and three collections of short fiction. He is the winner of two Lambda Literary Awards.
Julia Watts is a professor of English at South College and a faculty mentor in Murray State University's low-residency MFA in writing program. She is the author of over a dozen novels, including the Lambda Literary Award-winning Finding H.F., the Lambda Literary and Golden Crown Literary Society Award finalist The Kind of Girl I Am, and the Lambda Literary Award finalist and Golden Crown Literary Award-winning Secret City. 
Praise For…
---
"An immersive exploration of queer life within the confines of a conservative American subculture."
Foreword Reviews
"A gratifying diversity of multigenerational voices, styles, and attitudes. The theme of loyalty to place paired with queer identity results in marvelous poetry and fiction."
Felice Picano, author of Justify My Sins
"This collection, through its poetry and prose, maps the queer ecology of Appalachia and the voices that construct themselves in relation to the landscape and the cultural imagination of the place. Each piece in the book unfolds as paradox of both belonging (being from and of a place) and nearly complete alienation."
Stacey Waite, author of Teaching Queer
"It was a complete pleasure reading this rich collection that explores the gay experience in Appalachia. The urge to flee is strong, but so is the need to return to an at-times brutal terrain that often offers more fists than love."
Marie Manilla, author of
 The Patron Saint of Ugly
"The lists of accolades, publications, and prestigious positions attributed to these authors are staggering; the people highlighted in these pages are all well-established and often highly awarded, which implies a much broader collection of queer writers from Appalachia than previously imagined. Many of the authors included here are professors in universities dotted along the outskirts of small Appalachian towns, who must inspire legions of nascent queer writers just beginning to experiment with both writing and their own sexuality."
Lambda Literary