Death of the Zanjero (Paperback)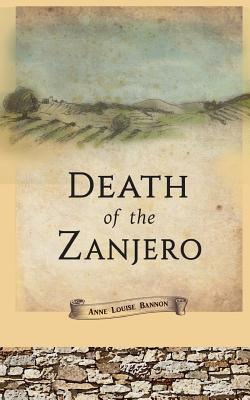 $14.99

Usually arrives at our store within 4-7 days
Description
---
In Los Angeles in 1870, life was cheap and water could cost you everything. Then, the most powerful man in town was the Zanjero, or water overseer. And he was often the most corrupt, as well. When Zanjero Bert Rivers turns up dead in the irrigation ditch, or zanja, leading to young widow Maddie Wilcox's vineyards, Maddie has the odd feeling he was murdered.
Then the undertaker's wife, Mrs. Sutton, confirms that Rivers was shot, and not just hit on the head. Maddie finds herself drawn into finding the killer, first to see justice done, and then to save the skin of the one person she knows did not do it - the town's most infamous madam, Regina Medina.
Maddie quickly discovers that Mr. Rivers was not the kind, upstanding civic benefactor he presented himself as, but a most despicable man who preyed on the weak and vulnerable, and cheated everyone else. With nearly everyone having a reason to kill the zanjero, Maddie stumbles on more than a few secrets and ends up in a chase that will tax her intellect, her soul and her very belief in humanity before she's done.