Blood Red (Freddie and Kathy #4) (Paperback)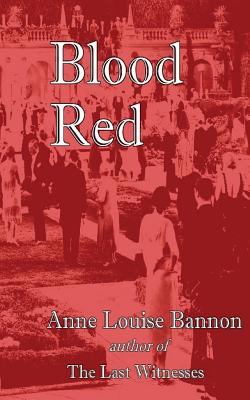 $14.99

Usually arrives at our store within 4-7 days
Other Books in Series
This is book number 4 in the Freddie and Kathy series.
Description
---
The color of passion is Blood Red.
For Freddie Little, it is not only the color of the family heirloom ruby necklace, it is the color of his deep love for his wife, Kathy Briscow Little. When Kathy wears the gem to a gala party, relatives and friends start seeing red. But only one is angry enough to kill Freddie's father.
Freddie remains oddly reluctant to search for his father's killer, and Kathy gets worried that perhaps the killer is far closer to them than they thought. Freddie's mother, Gloria, takes up the chase, aided and abetted by his sister Honoria. Freddie feels all too relieved when the police arrest a couple of former laborers at the family business.
But then his Uncle Stephen is killed and the police have good reason to believe that the shooter was the same person who killed Freddie's father. Worse yet, Kathy's younger brother is kidnapped, and then there is the daring burglary of Freddie's apartment while everyone is asleep inside. Already feeling the weight of his new role as family patriarch, Freddie works to squeeze in investigation among all the other demands on his time.
There's help from Honoria and her friend Ivy. Freddie's dear friend Lowell provides disturbing evidence about Freddie's father. But it's Freddie's demons that get the better of him and it takes almost losing Kathy to bring him to his senses and a renewed sense of purpose. With luck, it will be in time to save all that he holds dear.