A Nose for a Niedeman (Paperback)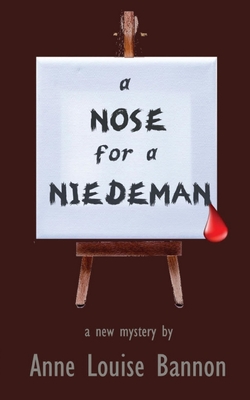 $15.99

Usually arrives at our store within 4-7 days
Description
---
Who knew collecting cheap serigraphs could cause such trouble?
Dancer and aspiring actor Donna Brechter thinks that driving around Delilah Sperling is just the job she needs to be self-supporting and living away from her parents. But Mrs. Sperling isn't just any older woman. She's blind and a private investigator with a nose for murder. When Mrs. Sperling's housekeeper, Glen Weir, picks up a counterfeit print, Mrs. Sperling has Donna drive her and Glen to confront the gallery owner, Josh Stein. But they find Stein dead in his stockroom, instead.
Mrs. Sperling "finds" a client and takes on the chase to find Stein's killer and the party behind the counterfeit prints. Could it be Stein's soon-to-be ex-wife? What about his closest competitor? Then there's the flamboyant clothing designer. The suspect list grows. But then Donna finds herself face to face with the man of her dreams, who happens to be Mrs. Sperling's courtesy nephew.
Donna is tongue-tied, yet does her best to help her boss. Because while Mrs. Sperling may not be able to see, she's an expert at sniffing out a killer.