Schooling Exercises In-Hand: Working Towards Suppleness and Confidence (Hardcover)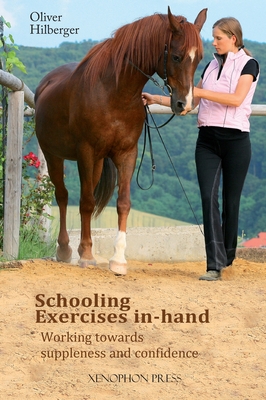 $60.00

Usually arrives at our store within 4-7 days
Description
---
A "how to" book for working horses in-hand: from starting out, through to lateral movements.
For anyone training a horse in dressage, classically based in-hand work is a valuable but unfortunately often under-appreciated part of the educational process. All too often, it is a rarely used tool, yet in-hand work offers vital variation to our everyday routine and educates both horse and trainer. Oliver Hilberger gives particular emphasis to the description of lateral movements and the preparation for the more advanced movements.
Detailed diagrams and filled with pictures, this book is a "must-read" for anyone seeking to acquire the skill of in-hand work to rehabilitate, gymnasticize and supple their classically trained horses.
From the contents:
The purpose of in-hand work
Equipment to be used
Starting out: your position on the ground
in relation to the horse and the aids
The horse in motion: flexing, bending, forwards, backwards
Lateral movements: shoulder-in, renvers, travers, half-pass
Advanced work