Death in Venice (Large Print / Hardcover)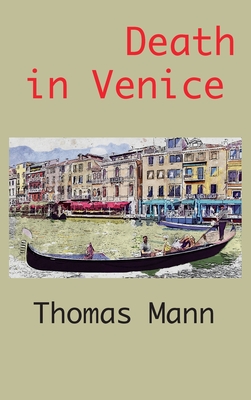 $15.95

Usually arrives at our store within 4-7 days
Description
---
Mann's original intention was to write about "passion as confusion and degradation" after having been fascinated by the true story of Goethe's love for 18-year-old Baroness Ulrike von Levetzow, which had led Goethe to write his "Marienbad Elegy". The May 1911 death of composer Gustav Mahler in Vienna and Mann's interest in the boy Wladzio during summer 1911 vacation in Venice were additional experiences occupying his thoughts. He used the story to illuminate certain convictions about the relationship between life and mind, with Aschenbach representing the intellect. Mann also was influenced by Sigmund Freud and his views on dreams as well as by philosopher Friedrich Nietzsche who had visited Venice several times.
The novella is rife with allusions from antiquity forward, especially to Greek antiquity and to German works (literary, art-historical, musical, visual) from the 18th century.
The novella is intertextual, with the chief sources being first the connection of erotic love to philosophical wisdom traced in Plato's Symposium and Phaedrus, and second the Nietzschean contrast between Apollo, the god of restraint and shaping form, and Dionysus, the god of excess and passion. The trope of placing classical deities in contemporary settings was popular at the time when Mann was writing Death in Venice.
Aschenbach's name and character may be inspired by the homosexual German poet August von Platen-Hallerm nde. There are allusions to his poems about Venice in the novella, and like Aschenbach, he died of cholera on an Italian island. Aschenbach's first name is almost an anagram of August, and the character's last name may be derived from Ansbach, Platen's birthplace. However, the name has another clear significance: Aschenbach literally means "ash brook".