Life is a Ride (Paperback)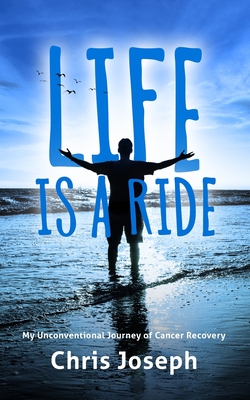 $12.95

Usually arrives at our store within 4-7 days
Description
---
In October 2016, 59-year-old Chris Joseph was stunned when he learned he had third-stage pancreatic cancer. In the midst of the panic and tremendous fear that immediately ensued, Joseph followed the doctor's orders without hesitation and underwent chemotherapy-a choice that was almost a fatal mistake.
Months of chemotherapy poisoned his body and nearly destroyed his spirit. With no immediate plan in mind, Joseph fired his oncologist and embarked on an alternative path of recovery, including both natural and Western medicine immunotherapy-one that, against all odds, opened his eyes and healed him, both physically and spiritually.
Life is a Ride documents Joseph's journey from terror and doubt to independence, redemption, love and hope. Whether he's launching a "borrow and pay back" company for all manner of musicians in New Orleans, making his journey to Germany for cancer treatment and watching his friends put together a GoFundMe campaign to make the trip possible, or finding opportunities to bond with family and friends, Joseph's spirit, determination and courage will inspire anyone who's struggled-with illness or any other seemingly hopeless situation.
By changing the narrative and choosing to write his own story, Joseph found new levels of determination and courage, as well as joy, wisdom and gratitude. Life is a Ride is the tale of a man that turned a death sentence into a life embrace.