Keto Diet Cookbook After 50: The Ultimate Ketogenic Diet Guide for Seniors 28-Day Meal Plan Lose Up To 20 Pounds In 3 Weeks (Paperback)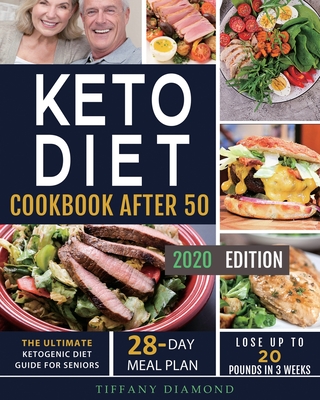 $19.99

Usually arrives at our store within 4-7 days
Description
---
★Did you know?★
With the growth of age, the heart, brain, kidney and other organs of the seniors physiological function decline, metabolic dysfunction, low immunity, prone to a variety of chronic diseases, if the person is obese, mobility, more prone to accidents.
So, If you're over 50, you need to start thinking about your health.
The keto diet is very popular in worldwide as its many benefits, especially for weight loss. When you follow this diet, you will be able to take your body to a whole new level and restore your youthful nature even after 50.
In this cookbook, we will provide much content and give you a deeper understanding of keto diet after 50. You will know that:
The keto diet basics
How to get into ketosis
Foods to eat and avoid
Know your macros
Benefits and side effects
Handle keto side effects
Over 80 keto recipes for seniors.
Even if you suffer from high blood sugar levels, food addictions, binge or emotional eating, you can begin to see great results from keto diet that caters specifically to your needs.
I specially invite you to take charge of your health TODAY.