Christ and the Multiverse: Following Jesus in Our Wild, Infinite Creation (Hardcover)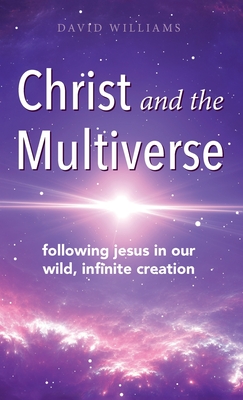 $29.00

Usually arrives at our store within 4-7 days
Description
---
How can we possibly find our purpose if everything that can happen does happen?
See how Jesus is more relevant than ever in the dizzying, infinite multiverse.
As cutting edge physics increasingly suggests that we may live in a multiverse filled with alternative realities, what possible relevance can Jesus have for our lives? Discover how faith is vitally necessary for the integrity of our souls in this new vision of God's glorious, endless creation.
Theologian, pastor, and critically acclaimed science fiction author David Williams leads us on a journey through this complex and mindbending topic with grace and humor.
Christ and the Multiverse shows the growth of human knowledge brought us to the realization that there could be countless alternative realities. In the face of that dizzying possibility, the book lays out how this cosmology connects with the Gospel. Deeper still, it shows how the moral teachings of Jesus are even more critically relevant.