The Case for the Christian Family (Paperback)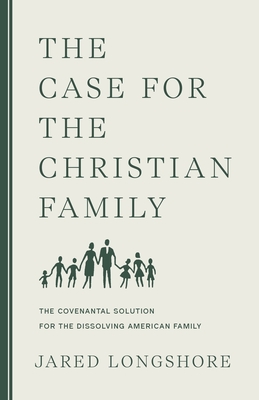 $14.95

Usually arrives at our store within 4-7 days
Description
---
In the United States, the family is all but dissolved. Marriage is no longer marriage, and legally, the state could take away your children any time they wanted to. Pastor and Author Jared Longshore argues that the church's neglect of covenantal living has led us to this pass in American society.
While invisible, saving faith in Jesus is the only way to eternal life, modern Americans have neglected the grace that God gives by binding families and churches to Him and to one another.
This means that families, the church, and nations should take responsibility for their people, and not treat them as so many marbles in a box. God has intimately connected us to one another in these bonds, the central bond being covenant.
We must retrieve this doctrine and live faithfully by it if we want to see reform in America.
About the Author
---
Jared Longshore has served in pastoral ministry since 2007. He has earned MDiv and PhD degrees from the Southern Baptist Theological Seminary in Louisville, Kentucky. He is an associate pastor at Christ Church in Moscow, Idaho and is the author of Wisdom for Kings and Queens.