The Films of Bong Joon Ho (Global Film Directors) (Paperback)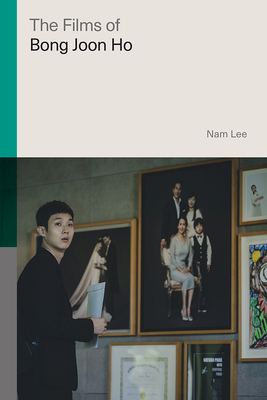 Description
---
Bong Joon Ho won the Oscar® for Best Director for Parasite (2019), which also won Best Picture, the first foreign film to do so, and two other Academy Awards. Parasite was the first Korean film to win the Palme d'Or at Cannes. These achievements mark a new career peak for the director, who first achieved wide international acclaim with 2006's monster movie The Host and whose forays into English-language film with Snowpiercer (2013) and Okja (2017) brought him further recognition.

As this timely book reveals, even as Bong Joon Ho has emerged as an internationally known director, his films still engage with distinctly Korean social and political contexts that may elude many Western viewers. The Films of Bong Joon Ho demonstrates how he hybridizes Hollywood conventions with local realities in order to create a cinema that foregrounds the absurd cultural anomie Koreans have experienced in tandem with their rapid economic development. Film critic and scholar Nam Lee explores how Bong subverts the structures of the genres he works within, from the crime thriller to the sci-fi film, in order to be truthful to Korean realities that often deny the reassurances of the happy Hollywood ending. With detailed readings of Bong's films from Barking Dogs Never Bite (2000) through Parasite (2019), the book will give readers a new appreciation of this world-class cinematic talent.
About the Author
---
NAM LEE is an associate professor of film studies in the Dodge College of Film and Media Arts at Chapman University in Orange, California. Formerly a film critic and journalist in South Korea, she has published numerous film reviews as well as academic journal articles and book chapters on Korean cinema.
Praise For…
---
"For the legions of new fans of Bong Joon Ho, this timely book will demonstrate that the triumph of Parasite in the West was no fluke. Nam Lee demonstrates in loving detail just how Bong has managed over a two decade-long career of unprecedented critical and commercial success to condemn and critique contemporary society through the lens of satire, humor and sheer entertainment.  It's hard to think of a director better able to address both Korean controversies and universal anxieties and a writer better able to explicate these concerns."
— David Desser

"The Films of Bong Joon Ho is at once a path-breaking study of the director Bong Joon Ho—one of the most recognized and internationally acclaimed filmmakers currently active in South Korea—and his films and simultaneously a study of how the post-1987 South Korean film industry came into being. Drawing upon her own rich experience as a former staff writer and film critic in South Korea and with judicious use of relevant critical theories, Lee offers us both the larger sociopolitical, historical, and cultural context of Bong's films as well as detailed analyses of a set of films, both critically received and commercially successful ones as well as relatively unknown earlier short films. This book is a great service not only to the fans of Bong but also to the general public who are interested in films of South Korea, as well as to the scholarly community of film studies and Korean studies."
— Namhee Lee