Alpha Turned (Paperback)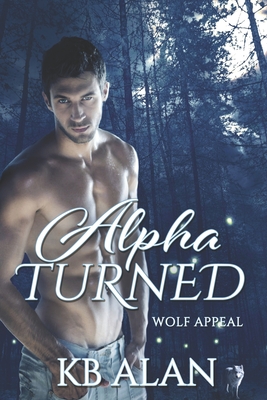 $8.99

Usually arrives at our store within 4-7 days
Description
---
Not all men are bad...
Strong, independent, and happy on her own, Hillary has grown from the na ve person she was four years ago after a brutal rape turned her into a werewolf. The normal life she's made for herself is only upset once a month when the moon calls to her and she has an uncontrollable urge to turn furry and chase small creatures. And she doesn't need a man for that. Until she finally meets another werewolf, this one a gorgeous, sexy guy who is determined to change her mind about one furry man in particular-him.
No, some men are very, very good...
The minute Zach scents Hillary he knows she's the mate he's been searching for. Though both the wolf and the man are itching to claim her, first he has to convince her that he's one of the good guys, and that there are certain benefits to being an alpha werewolf. And there's no better way of making Hillary see that, than giving her himself-body, mind, and soul.
Alpha Turned can be read by itself. It is not necessary to read the series to enjoy this book.
Challenge Accepted can be read by itself. It is not necessary to read the series to enjoy this book.
Wolf Appeal Series:
Book 1 - Alpha Turned
Book 2 - Challenge Accepted
Book 3 - Going Deeper
About the Author
---
KB Alan lives the single life in Southern California. She acknowledges that she should probably turn off the computer and leave the house once in a while in order to find her own happily ever after, but for now she's content to delude herself with the theory that Mr. Right is bound to come knocking at her door through no real effort of her own. Please refrain from pointing out the many flaws in this system. Other comments, however, are happily received. Visit her website at www.kbalan.com. You can sign up for her newsletter at www.kbalan.com/newsletter.