Rainbow Valley (Paperback)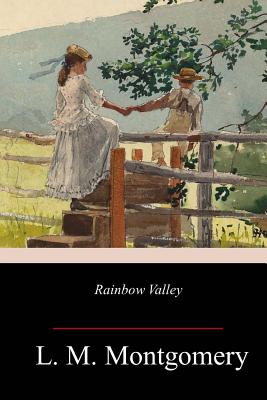 $7.49

Usually arrives at our store within 4-7 days
Description
---
The seventh book in the Anne Shirley series.
'There was a little unfailing spring, always icy cold and crystal pure, in a certain birch-screened hollow of Rainbow Valley in the lower corner near the marsh. Not a great many people knew of its existence. The manse and Ingleside children knew, of course . . .'
When the new minister, Reverend John Meredith, arrives at the manse, the village is scandalised by his children's behaviour. He is the best preacher they've ever had, but since his wife died the youngsters have run wild. Anne recognises their kindness, though, and before long the four young Merediths are firm friends with her own six children at Ingleside - and up to all sorts of schemes. They meet at a private hideout - a hollow they call Rainbow Valley - and their adventures range from boisterous escapades to saving the life of a young orphan.
A collection that will be coveted by children and adults alike, this list is the best in children's literature, curated by Virago. These are timeless tales with beautiful covers, that will be treasured and shared across the generations. Some titles you will already know; some will be new to you, but there are stories for everyone to love, whatever your age. Our list includes Nina Bawden (Carrie's War, The Peppermint Pig), Rumer Godden (The Dark Horse, An Episode of Sparrows), Joan Aiken (The Serial Garden, The Gift Giving) E. Nesbit (The Psammead Trilogy, The Bastable Trilogy, The Railway Children), Frances Hodgson Burnett (The Little Princess, The Secret Garden) and Susan Coolidge (The What Katy Did Trilogy). Discover Virago Children's Classics.
About the Author
---
L. M. Montgomery was born in 1874 on Prince Edward Island, Canada, where she spent her childhood living with her grandparents in an old farmhouse. A prolific writer, she published many short stories, poems and novels, many of which were inspired by the years she spent on the beautiful Prince Edward Island. Anne of Green Gables and its sequels have always been amongst the most popular of children's classics. Montgomery died in Toronto in 1942 and was buried on her beloved island.