Bound by Sunlight (Paperback)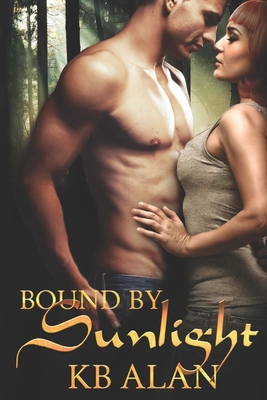 $8.99

Usually arrives at our store within 4-7 days
Description
---
Kyriana Price has spent nearly a year trapped at her evil day job. And she does mean evil. Her boss is a mage bent on power and lets nothing stand in the way of his quest to gain more of it. When she sees Connul Graysn wielding a flogger at a BDSM club, she formulates an escape plan that will require his considerable skills-as a mage and as a Dom. Going to another mage for help might not be the best plan, but it's the only one she's got, and at this point, she's willing to try just about anything.
The last thing Connul expects when he finds an intruder in his house is that he'll soon have her chained in his bedroom, her lovely body marked by his paddle. But she's begging for his help-how can a gentleman refuse? As they learn to trust each other, he begins to realize that the only thing he's not willing to do for her is let her go.
About the Author
---
KB Alan lives the single life in Southern California. She acknowledges that she should probably turn off the computer and leave the house once in a while in order to find her own happily ever after, but for now she's content to delude herself with the theory that Mr. Right is bound to come knocking at her door through no real effort of her own. Please refrain from pointing out the many flaws in this system. Other comments, however, are happily received. Visit her website at www.kbalan.com.