Prophet Stories for Kids: Learn about the History of Prophets of Islam in English (Hardcover)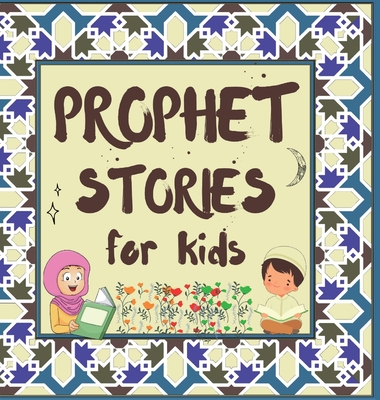 $22.99

Usually arrives at our store within 4-7 days
Description
---
Explore Revolutionary Stories of the Prophets of Islam.
Children will experience a good Islamic bedtime story that builds their foundation to the basic concepts of Islam.
This book encompasses life stories of the Prophets with thought-provoking facts and enlightens the struggles in their journey to spread the message of
Allah (Subhanhu wa Ta'aa'la).
Your Children will get to know how humanity started on Earth by the arrival of
Prophet Adam(A.S)
from the Heavens, what was the reason behind the great Floods in the era of
Nuh(A.S)
, the great sacrifice of
Ismael(A.S)
, the immensity of the Kingdom of
Suleman(A.S)
, the Exodus led by
Musa(A.S)
, the revolution of Arabs by
Prophet Muhammad
ﷺ, and much more throughout the history that will engage kid's curiosity and devotion towards Islam.
____________________________________________________________________________________
Click on the Publisher Profile for a must-have children's Islamic book collection which includes; *Prophet Stories for Kids, *Why We Love Our Prophet Muhammad ﷺ?, *The Great Four Rashidun Caliphs, *What is Religion?, *Angels & Jinn; Who are they?