Jean-Michel Othoniel: The Secret Language of Flowers: Notes on the Hidden Meanings of the Louvre's Flowers (Hardcover)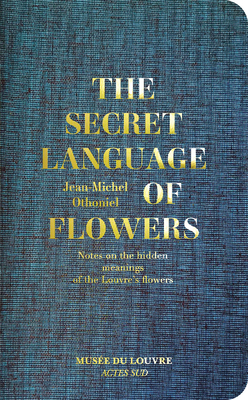 Description
---
An intimate herbarium of flowers in the collection of the Louvre
To celebrate the 30th anniversary of the Louvre pyramid, French artist Jean-Michel Othoniel was invited to create a work about the presence of flowers in the museum's eight art departments. Visiting the Louvre's collections of paintings, drawings, sculptures, embroidery and enamel, the artist photographed the flowers that appeared there. Using these images, Othoniel composed his own original herbarium, accompanied with notes on the secret language of flowers and their symbolism in the history of art.
Among the 70 flowers Othoniel compiled in this volume, you will find the thistle in D rer's self-portrait, the poppy in the Paros funerary stele, the apple sitting on a stool in
The Lock
by Fragonard and the peony attached to the unfastened blouse of the young woman in Greuze's
Broken Pitcher
. Also included are lesser-known details in lesser-known works--concealed treasures, hiding in plain sight at the museum. Following a similar format to Othoniel's previous book about flowers, this volume intersperses photographs and drawings with short texts in a luxurious, eminently giftable book. Once an attendant at the Louvre while studying at the cole des Beaux-Arts, Othoniel returns to his artistic roots in this volume to offer a personal, poetic look at the artistic wonders of the greatest museum in the world. From drawing to sculpture, installation to photography, writing to performance, for more than 25 years, French artist
Jean-Michel Othoniel
(born 1964) has made poetic works in a range of materials such as sulfur, wax and glass.