Psychiatry, Subjectivity, Community: Franco Basaglia and Biopolitics (Italian Modernities #15) (Paperback)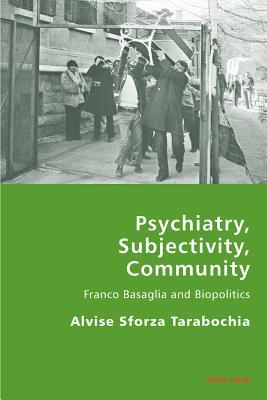 Other Books in Series
This is book number 15 in the Italian Modernities series.
Description
---
Law 180, which abolished mental asylums in Italy, was passed in 1978. It came to be known as the 'Basaglia Law', after the physician whose work revolutionised psychiatry in Italy and worldwide. Franco Basaglia (1924-1980) battled to overturn an obsolete but prevalent conception of psychiatry, rooted in the asylum, where allegedly dangerous madmen were incarcerated rather than cured. Following Law 180, the asylum system was indeed dismantled in Italy, to be replaced by community centres. This radical transformation coincided with the emergence of 'biopolitics', a direct involvement of political power with the biological lives of the subjects, by means of homogenising disciplines such as the statistical analysis of the population.
Examining both his practice and his theory of psychiatry, this book argues that Franco Basaglia foresaw this change in the paradigm of power, and that it is possible to trace its embryonic conception in his writings. Combining history of ideas, social and cultural history, and philosophical analysis, the book contextualises Basaglia's works within the intense current debate on biopolitics. In doing so, it shows not only how his theory of the subject and his criticism of psychiatry are still as powerful and relevant now as they were in the 1970s, but also how Basaglia's philosophy makes an integral contribution to the burgeoning field of contemporary Italian theory.
About the Author
---
Alvise Sforza Tarabochia is Lecturer in Italian Studies at the University of Kent. His research interests include the relationship between continental philosophy and psychiatry and the application of medical humanities in the context of Italian studies.