Italy's Other Women: Gender and Prostitution in Italian Cinema, 1940-1965 (Italian Modernities #25) (Paperback)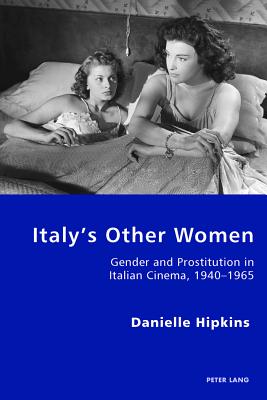 This item is not available.
Other Books in Series
This is book number 25 in the Italian Modernities series.
Description
---
In the period 1940 to 1965 the female prostitute featured in at least ten per cent of all Italian-made films, but she cast her shadow over many more. With reference to the changing social and film industrial context, this book explains why the figure of the female prostitute was so prevalent in Italian cinema of this period and offers a new account of her on-screen presence. It shows that the prostitutes that populate Italian cinema are much more than simply 'tarts with hearts' or martyr figures. Via the constant reworking of the prostitute trope across genres, the figure takes us to the heart of many ideological contradictions in postwar Italian cinema and society: these include the entanglement of rhetoric about political truth with the suppression of postwar guilt and shame, fears about racial contamination, and a preoccupation with non-normative forms of masculine behaviour and desire. The book also shows how the female prostitute is important to Italian national cinema as a 'borderline identity', used to establish, but also destabilize, the hegemony of respectable femininities. It is precisely through her borderline condition, this book argues, that the prostitute 'haunts' gender, sometimes policing it, but more often than not problematizing its very construction.
About the Author
---
Danielle Hipkins is Associate Professor of Italian Studies and Film at the University of Exeter. She has published widely on gender and postwar Italian culture. With colleagues at Bristol and Oxford Brookes, she is currently working on the Italian Cinema Audiences project, a collaborative study of cinema-going in Italy in the 1950s. She is co-editing the book New Takes on Fallen Women: Prostitution and Sex Work in Global Visual Media (forthcoming), as well as developing a new project about girls, postfeminism and contemporary European cinema.