Recent Progress in Bunyavirus Research (Paperback)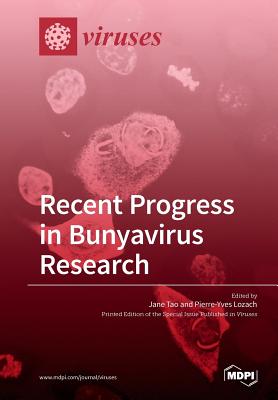 $63.90

Usually arrives at our store within 4-7 days
Description
---
The Bunyaviridae is the largest family of RNA viruses, with over 350 isolates worldwide distributed into five genera (i.e., Hantavirus, Orthobunyavirus, Nairovirus, Tospovirus, and Phlebovirus). Many of these viruses are significant human or agricultural pathogens. The increasing number of reports on new emerging bunyaviruses and infection episodes makes it essential that we obtain a comprehensive understanding of bunyaviruses and their infection mechanisms. Although all bunyaviruses possesses a tripartite, negative-sense (or ambi-sense) RNA genome, they exhibit substantial differences in their structure, genome organization and replication strategies, which make functional interpolation across genus boundaries difficult.
Fortunately, the bunyavirus field has witnessed many exciting new findings and breakthroughs in recent years. These discoveries span a wide spectrum of research areas, including structural characterization of viruses and viral proteins, the identification of new viruses, investigations into host switch and vectors of transmission, genome-based analysis of virus evolution and phylogenetic lineages, the development of new research tools, such as replicons and reverse genetics, molecular characterization of the virus life cycle at the cell level (i.e., cell entry, replication, transcription, translation, genome packaging, reassortment, and virus assembly, etc.), studies of virus-host interactions and host antiviral defense, the development of vaccines/drugs and the use of bunyaviruses for novel applications.
This book includes both research and review papers that together provide a glimpse into the latest research on bunyaviruses and, at the same time, highlight some of the important research achievements made in recent years. Study topics of both a fundamental and applied nature are collated. An informed perspective for future research directions is provided and can stimulate research in some of the understudied areas.