Petrarch and Boccaccio: The Unity of Knowledge in the Pre-Modern World (Mimesis #61) (Hardcover)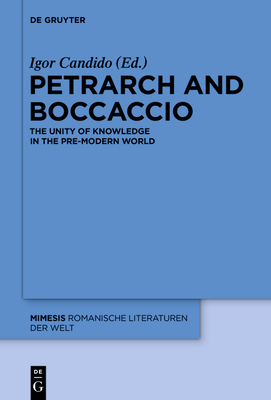 This item is not available.
Description
---
Die Buchreihe Mimesis pr sentiert unter ihrem neuen Untertitel Romanische Literaturen der Welt ein innovatives und integrales Verst ndnis der Romania wie der Romanistik aus literaturwissenschaftlicher und kulturtheoretischer Perspektive. Sie tr gt der Tatsache Rechnung, dass die faszinierende Entwicklung der romanischen Literaturen und Kulturen in Europa wie au erhalb Europas neue weltweite Dynamiken in Gang gesetzt hat, welche die gro en Traditionen der Romania fortschreiben und auf neue Horizonte hin ffnen. In Mimesis kommt ein transareales, die europ ische und die au ereurop ische Welt romanischer Literaturen und Kulturen zusammendenkendes Verst ndnis der Romanistik zur Geltung, das ber nationale wie disziplin re Grenzziehungen hinweg die oft bersehenen Wechselwirkungen zwischen unterschiedlichen Traditions- und Entwicklungslinien in Europa und den Amerikas, in Afrika und Asien entfaltet. Im Archipel der Romanistik zeigt Mimesis auf, wie die dargestellte Wirklichkeit in den romanischen Literaturen der Welt die T r zu einem vielsprachigen Kosmos verschiedenartiger Logiken ffnet.
About the Author
---
Igor Candido, Trinity College Dublin, Ireland.