Melancholie ALS Poetologische Allegorie: Zu Baudelaire Und Flaubert (Paperback)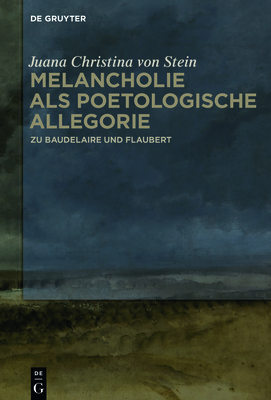 This item is not available.
Description
---
In Baudelaires und Flauberts ber hmtesten Werken, Les Fleurs du Mal und Madame Bovary, kommt dem ennui, der epochenspezifischen Ausformung der Melancholie, eine zentrale Rolle zu: In Baudelaires Gedichtzyklus versucht der lyrische Sprecher Gedicht um Gedicht dieses 'schlimmste aller Laster' immer wieder aufs Neue erfolglos zu berwinden, und Flauberts Emma Bovary empfindet ein st ndiges Ungen gen, von dem sie sich ebenso unaufh rlich wie vergeblich zu befreien versucht.
Es ist die gleiche Struktur eines unstillbaren Begehrens, die den Fleurs du Mal wie Madame Bovary zugrunde liegt: Dem melancholischen lyrischen Sprecher wie der melancholischen Romanheldin erscheint die Welt grunds tzlich als defizit r, weshalb alles Neue eine Erl sung von dieser elementaren Mangelhaftigkeit zu versprechen scheint.
Doch geh rt es zum Wesen dieses Neuen, dass es, sobald es erscheint, zu etwas Altem wird, das es nun seinerseits zu berwinden gilt.
Auf diese Weise wird eine Suche in Gang gesetzt, die kein Ende findet, und die als bewusst gestaltete Analogie zur modernen sthetik gedeutet werden kann - einer sthetik, in der die Kategorie des Neuen an die Stelle der alten Kategorie des Sch nen tritt.
About the Author
---
Juana Christina von Stein, University of Cologne, Germany.