Land Art of the 21st Century: Land Art Generator Initiative at Fly Ranch (Hardcover)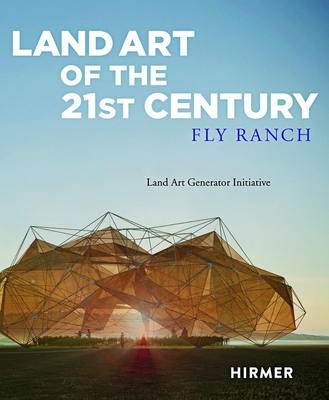 Description
---
The creativity of Burning Man and the design innovation of the Land Art Generator respond to the climate crisis with a catalog of radical experiments in post-carbon living.

Set in the remote corner of Northern Nevada lies a magical stretch of land called Fly Ranch. With no access to the electrical grid or other public utilities, the site provides an opportunity to reinvent what human settlement can aspire to be in a world that has awakened to the impacts of anthropogenic climate change and the overconsumption of natural resources. Land Art of the 21st Century catalogs the responses to an invitation from the Land Art Generator and Burning Man Project to creatively design systems for energy, water, agriculture, shelter, and regeneration—a proof of concept for how to live in beauty and harmony with the earth. The results are a glimpse into the near future of our sustainable landscapes. 
 
About the Author
---
Elizabeth Monoian is cofounder and codirector of the Land Art Generator Initiative, a nonprofit focused on sustainable design based in Pittsburgh, Pennsylvania.

Robert Ferry is a registered LEED accredited architect who works on the role of architecture and urban design in climate action and social justice. Robert is the co-founder of the Land Art Generator Initiative (LAGI) and partner at Studied Impact Design.
Praise For…
---
"Land Art of the 21st Century is a catalogue of 71 of these works of regenerative and creative infrastructure. Each was designed to provide energy, water, food, shelter, and waste regenerating capabilities for this remote, 3,800-acre, off-grid site—and to do so in ways that work in concert with and support natural systems and habitats for native species. The book . . . is a proof of concept for how to live in beauty and harmony with the Earth. The results are a glimpse into the near future of our sustainable landscapes, serving as a compendium of technologies and systems, a catalogue of artworks, and a blueprint for other regenerative development projects around the world."
— Burning Man Journal