Gustav Klimt. the Complete Paintings (Hardcover)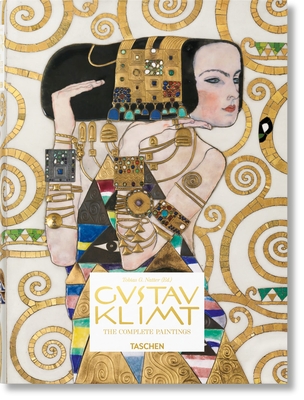 This item is not available.
Description
---
During his lifetime, Gustav Klimt was a controversial star whose works made passions run high. He stood for Modernism but he also embodied tradition. His pictures polarized and divided the art-loving world. The press and general public alike were split over the question: For or against Klimt?
This monograph explores Klimt's oeuvre with particular emphasis upon such contemporary voices. With a complete catalogue of his paintings, including new photographs of the Stoclet Frieze commissioned exclusively for this book, it examines the reactions to Klimt's work throughout his career. Subjects range from Klimt's portrayal of women to his adoption of landscape painting. The theory that Klimt was a man of few words who rarely put pen to paper is also dispelled with the inclusion of 179 letters, cards, writings, and other documents from the artist.
Contributing authors: Evelyn Benesch, Marian Bisanz-Prakken, Rainald Franz, Anette Freytag, Christoph Grunenberg, Hansj rg Krug, Susanna Partsch, Angelina P tschner, and Michaela Reichel
About the Author
---
The editor and author:

Tobias G. Natter studied art history and history at the universities of Innsbruck, Munich, and Vienna. He worked at the Osterreichische Galerie Belvedere in Vienna for fifteen years. From 2001-2002 he was curator of the Neue Galerie in New York. From 2006 to 2011 he directed the Vorarlberg Museum in Bregenz and was responsible for the museum's new premises and the reorganization of the collection. Since October 2011 he is the director of the Leopold Museum in Vienna. His extensive publications and his conception and organisation of exhibitions on the theme of "Vienna around 1900" have made him an internationally acknowledged expert on Viennese art at the turn of the century.Contributing authors: Evelyn Benesch, Marian Bisanz-Prakken, Rainald Franz, Anette Freytag, Christoph Grunenberg, Hansjorg Krug, Susanna Partsch, Angelina Potschner and Michaela Reichel