Great Escapes Asia. Updated Edition (Hardcover)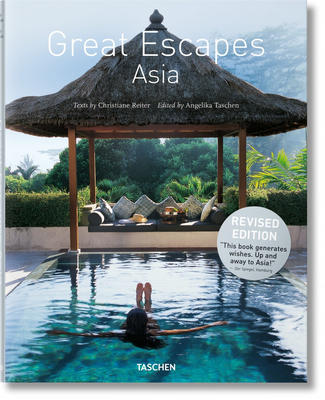 This item is not available.
Description
---
Asia promises multisensory marvels. Whether it's a scorching hot curry, the vivid sounds of a local market, or an expert massage in a haven of feng-shui calm, the world's largest continent offers abundant opportunities to invigorate mind and body.
From the futuristic urban metropolis to the pristine island shore, from your own piece of paradise in Bali to palatial splendor in India, this revised and updated TASCHEN collection gathers the finest Asian getaways. Each featured hotel is presented with interior and exterior photographs; pricing, service, and contact information; as well as an atmospheric reading recommendation.