¿Por qué mis padres no me aman? : Empezando a sanar (Por tus hijos te conocerán) (Paperback)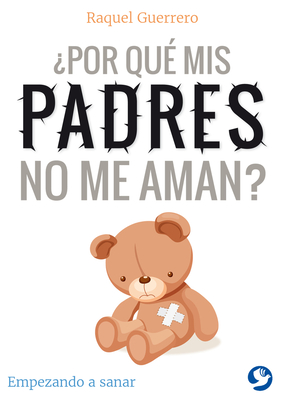 $19.95

Usually arrives at our store within 4-7 days
Description
---
For anyone who suffers from a less than loving relationship with their parents, this book offers real testimonies, reflections, and exercises geared towards accepting and understanding these experiences. It opens up a path to healing from the pain of abuse, negligence, and other forms of parental neglect.

La autora de este libro comparte casos reales, testimonios, reflexiones y ejercicios para apoyar a los que sufrimos el desamor de nuestros padres. Busca ayudarnos a aceptar lo vivido, entenderlo y a dejar de esperar a que mamá o papá cambien para ser felices. Ofrece un camino para sanar el dolor que ocasionaron los maltratos, la negligencia, los abusos, las comparaciones con otros, entre muchas otras formas de falta de cariño parental. Brinda herramientas para revisar nuestro interior, mirar nuestro ser con amor y crecer. Esta obra nos ayudará a sentirnos bien con nosotros mismos, sin esperar que el bienestar venga del cariño que nos profesen los demás.
About the Author
---
Raquel Guerrero is a therapist and who specializes in education and motherhood.