Employee development practices in telecom industry (Paperback)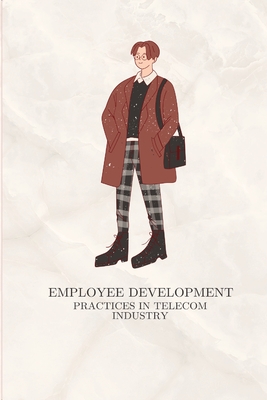 Description
---
Introduction
The aim of this chapter is to provide an introduction to the research undertaken and outline the
research themes of the study. It presents the background of the research, the evolution of the telecom
industry, and the rationale of the study. In addition, this chapter covers the research problem and
research questions. Finally, the outline of the thesis is also presented.
1.1. Human resource
The effectiveness and success of an organization lie not only in the organization's products or
services but also in its resources. Organizations have many resources, both physical and financial
as well as resources that are directly related to organizational behavior, such as knowledge,
ability, decision-making, and intelligence of the employees. Because of the value of the people
within and behind the organization, it is very important that the organization takes special care to
ensure the happiness and satisfaction of their employees with their jobs, regardless of how major
or minor, the job may be. The people behind the scenes, operating and running the organization,
are by far, the most valuable resource, the company has to utilize. The Human Resources (HR)
The Department of any organization administers human resources through the Human Resource
Systems.