Migration and Identity in Nordic Literature (Studia Philologica Pragensia) (Paperback)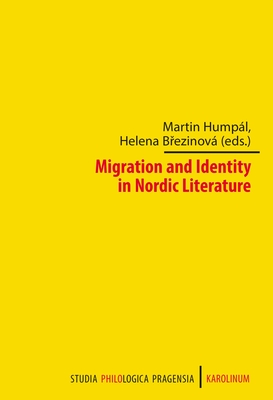 This item is not available.
Description
---
An examination of representations of human migration in three centuries of Northern European literature.
 
Migration is a frequent topic of many debates nowadays, whether it concerns refugees from war-torn areas or the economic pros and cons of the mobility of multinational corporations and their employees. Yet such migration has always been a part of the human experience, and its dimensions—with its shifting nature, manifestations, and consequences—were often greater than we can imagine today.

In this book, ten scholars from Czechia, Denmark, the Netherlands, Norway, Poland, and Sweden focus on how migration has manifested itself in literature and culture through the nineteenth, twentieth, and early twenty-first centuries in Denmark, Norway, Sweden, Finland, and Iceland. Examining the theme of migration as it relates to questions of identity, both national and individual, the authors argue that migration almost always leads to a disturbance of identity and creates a potential for conflicts between individuals and larger groups. The book digs deep into such cases of disturbance, disruption, and hybridization of identity as they are represented in three centuries of literary works from the European North.
About the Author
---
Martin Humpál is professor of Scandinavian literature at Charles University.
 

Helena Březinová is assistant professor of Nordic studies at Charles University.