Verbolario / Verbulary (Hardcover)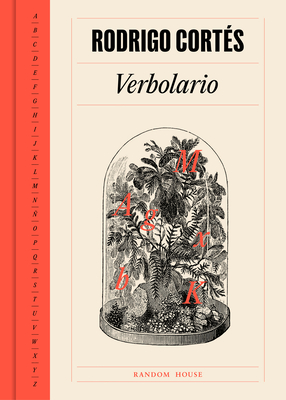 $25.95

Usually arrives at our store within 4-7 days
Description
---
Rodrigo Cortés regresa a las librerías con Verbolario: diccionario satírico, humorístico y poético, que, con sus más de dos mil definiciones y siete años de trabajo a la espalda, se atreve a enmendarle la plana al diccionario.
 
«Verbolario es un milagro sostenido: la noticia más extraordinaria del día está en sus definiciones». —Manuel Jabois
 
Toda palabra tiene su significado oculto (su significado verdadero) acechante entre sus pliegues con la astucia del salteador de caminos; se desvela sólo con el uso y sólo ante la perspicacia y el oído, que son el mismo sentido.
 
Rodrigo Cortés reinventa el lenguaje y hace confesar a cada voz su auténtico propósito. Verbolario no define las palabras: las desnuda.

ENGLISH DESCRIPTION

Rodrigo Cortés returns to bookstores with Verbulary: a satirical, humorous, and poetic dictionary, with more than 2,000 definitions and seven years of work, that dares to correct and improve dictionaries.

"Verbulary is an uninterrupted miracle: the most extraordinary news of the day is in its definitions." —Manuel Jabois

Every word has its hidden meaning (its true meaning) lurking between its folds like a thief and only reveals itself with use and unique insight and receptiveness, which are the same thing.
 
Rodrigo Cortés reinvents language and makes each expression confess its real purpose. Verbulary does not define the words: it reveals them.
About the Author
---
Rodrigo Cortés quiso ser pintor, escritor y músico; hoy lo hace todo a la vez al dedicarse al cine. Ha trabajado con actores de la talla de Robert de Niro, Sigourney Weaver, Ryan Reynolds o Uma Thurman. Como escritor, publica a finales de 2013 A las 3 son las 2, colección de antiaforismos, delirios y bombas de mano, y, un año más tarde, Sí importa el modo en que un hombre se hunde, su primera novela. En 2016 aparece su nuevo libro de breverías, Dormir es de patos, y en 2021 publica Los años extraordinarios, su segunda novela. Firma para ABC la sección Verbolario (diccionario satírico que inspira su nuevo libro) y escribe de forma habitual en su tercera página. Habla de cine, literatura y música en Aquí hay dragones y Todopoderosos, los dos podcasts más escuchados del momento. Verbolario es su quinto libro.