Romanesque - Picasso (Paperback)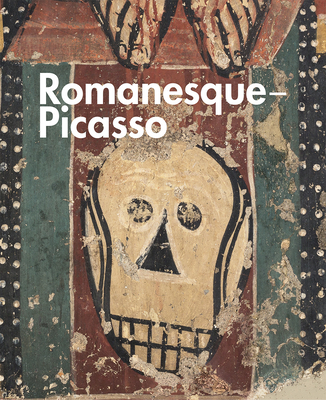 Description
---
This beautifully illustrated book, the catalog for an exhibition on view at the National Museum of Art of Catalonia in Barcelona and coorganized with the Picasso Museum in Paris, explores important affinities between Picasso and Romanesque art. Using two key moments as starting points, Juan José Lahuerta and Emilia Philippot first discuss the summer of 1906, when Picasso stayed in the village of Gòsol in the Catalan Pyrenees, and then turn to 1934, as he visited the Romanesque art collections of what is today the National Museum of Art of Catalonia.

Picasso's discovery of the Romanesque nurtured his interest in other "primitive" or ethnographic art, later echoed in such decisive works as Les Demoiselles d'Avignon. Importantly, while Lahuerta and Philippot avoid any attempt to trace direct Romanesque influences on Picasso—as they note, his work consistently escapes such linear accounts—they do demonstrate that Picasso's interest in the twelfth-century sculpture Virgin from Gósol, his lifelong fascination with the theme of the crucifixion, and his study of the skull all reflect elements that were also of major importance in Romanesque art and architecture. What these shared features allow, Lahuerta and Philippot ultimately argue, is not only a richer understanding of Picasso's work, but also a rediscovering and reinvention of Romanesque art in our contemporary moment, causing the medieval to become refreshingly and paradoxically modern.
About the Author
---
Juan José Lahuerta is chief curator at the National Museum of Art of Catalonia in Barcelona and professor of history of art at the Barcelona School of Architecture.