Online Trading: The Ultimate Guide for Beginners that Teaches You How to Invest Successfully From Technical Analysis of Financial Mark (Paperback)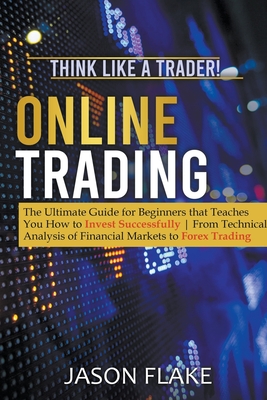 $16.99

Usually arrives at our store within 4-7 days
Description
---
Are you tired of barely making ends meet and especially never indulging in a splurge? Would you like to start investing your money on your own to add passive income but are terrified of ending up with a fistful in your hand?
I know: the fear of failing and seeing your hard-earned savings evaporate month after month is holding you back.
I also know that most likely your distrust of the world of "Online Trading" stems from the fact that so many pseudo traders guarantee you disproportionate returns relative to the capital invested. The web is full of unprofessional advertising and your skepticism is understandable (in a way).
But you should know that "Online Trading" is a growing financial market, and more and more people are trying to make money in this world.
Be careful, however: 87% of traders lose their money and call this market a "scam."
You may be wondering why?
The answer is only one: LACK OF CORRECT INFORMATION.
Since trading is a real job, it requires knowledge and study, but novice traders often believe they can do it without the right preparation and then find themselves disappointed.
If you are an entry-level trader looking to generate income from the market, but you are afraid and don't know where to start, what the risks are, how to create a trading strategy, and how to apply proper money management, this "Complete Guide" will help you gain clarity and begin a guided path to success in the world of Online Trading.
Specifically, in this Guide you will discover:
What is the basic requirement of a successful trader. You will understand the right mindset to adopt when approaching investing your first savings.
What are the 5 common mistakes you absolutely must avoid in Online Trading if you don't want to see your investment squander on the first trade.
What are financial markets and what are the 4 best platforms on which to trade without incurring unpleasantness.
How to read a chart through an accurate technical analysis of the market.
How to set up your first strategy in practice and actually see your investment grow day by day.
Even if you have never invested 1 USD yourself in the financial market, thanks to the high-value information in this Practical Guide you can finally say goodbye to your fears, insecurities and doubts.
And remember that:
"The best trading method is to take advantage of the greed and fear of the crowd."
(Jimmy Chow)
Are you ready to trade and succeed?
BUY your copy and make it your guru.