Bitcoin and Cryptocurrency Trading for Beginners 2021: Essential Guide to Make Profit with Helpful Trading Advice, Tips, and Strategy (Paperback)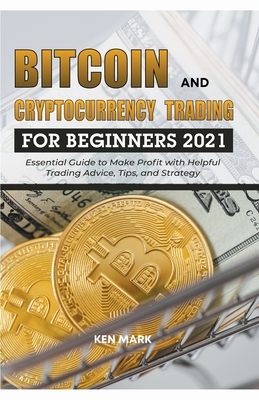 Description
---
Investing or trading in Bitcoin or other cryptocurrencies can be intimidating at first. There is frequent news about scams and people losing money. While this is true, and many scams have happened and continue to happen, it has never been so simple to invest in and safely trade in cryptocurrency as it is today.
The foremost concern when trading and purchasing Bitcoin, or other cryptocurrencies, is safety and security. Whether you intend to purchase and hold long term, want to trade frequently, are interested in anonymity or privacy, or simply want ease of use, the I have included the exchanges that are the best for any use case you may have.
People are increasingly investing in Bitcoin and generating massive returns.
In this book, I have brought you some mind-blowing strategies, tips and advices so that you don't leave yourself behind amid this frenzied rush. Based on these advice, you will be able to plan your next move and you will easily discover how to execute the right plan at the right time.
Get a copy now and get yourself on the updated train