Excel 2021 (Paperback)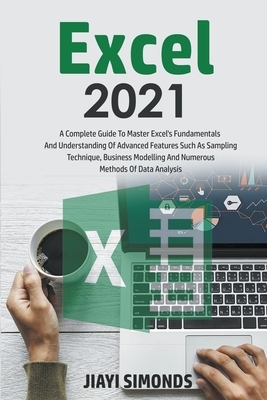 $15.99

Usually arrives at our store within 4-7 days
Description
---
Description
Want to learn Microsoft Excel and move the work-from-home job chances to the next level?
Are you looking for a simple way to reformat and reorder data in graphs, charts, and tables?
Do you want to acquire new skills and learn more about what MS 2021 has in plan for you?
Then this book is the best for you, keep on reading.
Microsoft Excel is a spreadsheet application developed by Microsoft that enables users to coordinate, format, and analyze information using formulas. This package is used in the Microsoft Office suite and is consistent with most Office programs. Microsoft has also announced two new Office versions of which you are likely to be involved: Office LTSC (Long Term Servicing Channel) for business clients and Office 2021 for consumers.
If you are brand new to Excel or have experience and understanding of the platform but want to develop your abilities, or if you want to understand more about its advanced functionality and the feature MS office 2021 has brought, this book will take you to the next stage.
This book can thoroughly train you for almost every career direction involving Excel, even those that involve specialized knowledge of the program. After completing this book, you will have direct access to Excel's functionality and understand how to utilize its formulas, features, capabilities, master pivot tables, macros, formulas, VBA, data processing, and how to secure your first work; as an Excel expert
This book will cover the following topics:
Basics of MS Excel
Versions of MS Excel
Understanding MS Excel
Uses of MS Excel
MS Excel 2021, what's new?
How to make a budget in MS Excel
Some MS Excels skills and tips
This guide will provide you with the foundational education you need to know how to use Excel proficiently and earn money with your freshly acquired abilities. Thus, what are you awaiting? Go ahead and get your copy.